Only a few months ago we told you about an impressive postmaster who travelled 550 miles overnight to hand deliver a passport that needed to be 'signed for'.
Well this post-related story caught my eye when I was watching BBC Breakfast News (with my humans Steve and Ann, natch) earlier this month about a 'slow' postman called Mr Kemp who works in Devon, (now my next-door county next door), who very nearly lost his job.
He had been delivering letters in his van for a small village, Kentisbeare for 25 years (that's a long time in human and dog years) but the Royal Mail told him he would have to move to a walking shift in a nearby town.
The villagers were outraged, 450 of them signed a Facebook petition, and then Royal Mail confirmed Mr Kemp would be "staying on his original round".
Leanne Perkins, landlady of the village's only pub Wyndham Arms, set up the petition said Mr Kemp was a "huge part of the village".
"He keeps an eye on people, the older generation of the village, he would be the first one to spot if there's anything not quite right, all of these kind of things that when you live in a rural place like we do here, is vital," she said.
"He knows everybody, everyone knows him."
Ms Perkins said the community was "just ecstatic" when Royal Mail abandoned its plans, adding there were "a lot of tears".
Mike Perkins (Leanne's husband) said: "We are all absolutely delighted. He knows everybody here and can spot straightaway if something is wrong. He is a welcome sight and makes the time to chat to people. he always goes above and beyond."
"On top of that he is a brilliant postman and he's not at all too slow. He had an independent assessment recently which said he was so good he should be claiming an extra hour and a half a day.
"He knows the area so well and he is not prepared to race around the country lanes around here, risking a possible accident."
Mike Wilkinson, the village postmaster, said: "Richard is what you might call a real old-fashioned postman. he knows everyone and he knows if something is wrong, perhaps the mail left uncollected on the doormat. He is an asset to the community."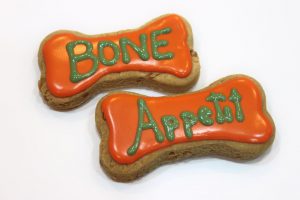 So Super Postie Mr Keep was deemed "too slow" because he had built up a brilliant relationship with all of his customers, looked out for them and because he took care when driving. Although his round is just 320 homes it's spread over a large rural area.
You could argue that the service he provided went well beyond his core task of delivering letters and parcels. But isn't that what we're all striving to do? Whether we post letters, drive buses, run small businesses or work for larger businesses?
You could argue the postman at my old home was 'slow' too. He used to bring me biscuits and would always spend some quality time Monday through to Saturday. I do hope Royal Mail aren't thinking about sacking him…