You heard from Ian, Alisar's Community Manager (he occasionally helps me with my woof-posts, Twitter and LinkedIn accounts), about his PC problems earlier in the year (update: the PC was finally fixed just last week!)
In my new woof-post he tells me about two wildly different customer experiences when he and his partner Juliette stayed in the Telford area this weekend to celebrate their anniversary.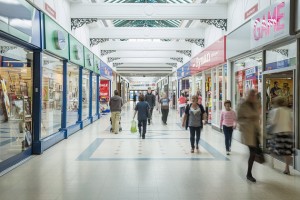 One at Telford Shopping Centre a huge, impersonal shopping destination, dominating the centre of Telford New Town. The other a small, boutique restaurant a few miles down the road with an excellent reputation, recommended by the Guest House owner, Mel, where Ian and Juliette were staying.
I bet you can guess who got 5 Tail Wags …well read on, you may be surprised.
After Ian and Juliette parked up in one of the many car parks in Telford Shopping Centre they weren't sure where to go. A cleaner at the centre saw them looking a bit confused and asked them "Do you need any help?"
He suggested they go downstairs to the Customer Service desk, to get a map of the centre and recommended the new South Water area where they could find a number of restaurants.
Ian told me "Juliette and I were given a warm welcome and an excellent first impression of Telford Shopping Centre. Our friendly cleaner made what could have been a very unmemorable visit, extremely memorable! And we visited South Water for a tasty late lunch."
Later that evening they visited an independently owned restaurant/pub for an anniversary meal. (Note to me: have a word with my humans, I like this idea of having breakfast, lunch and dinner all in one day).
The restaurant has a ground floor pub so the people working there don't know if new arrivals may be ordering a pint or waiting for a table at the upscale restaurant upstairs.
Ian told me it felt like the former, as after giving their name for the booking he and Juliette were asked "What would you like to drink?" then "I'll show you to your table". That's it.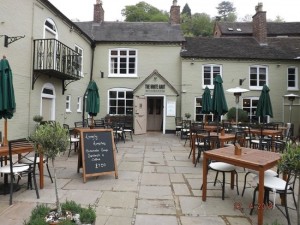 Service was functional upstairs for three courses but after dessert it ground to a halt. Half an hour of no service and Juliette interrupted a conversation to request the bill, because the only visible waitress had sat down for a lengthy chat with a group on another table, credit card machine in hand.
Ian & Juliette told our hapless waitress that they'd been left unattended for some time. Although she apologised she added "we're busy downstairs". It may have been a special day for them, but the overriding impression was 'regulars trump new customers', irrelevant of the reason for the visit.
You won't be surprised to learn that it wasn't very busy downstairs.
I really need to have a word with that waitress. I know it's tempting to spend more time with people you know but in my experience, if you're equally friendly with everyone you stand more chance of getting extra titbits and treats from new friends. I suppose in human terms that would be more business or something like that.
So it's five Tail Wags to Telford Shopping Centre's super customer friendly staff.
Maizi's Tail Wag Rating
And One Tail Wag (if that) for the White Hart Restaurant's (in Ironbridge) indifferent service.