You may remember one of my woofposts from the summer Alisar is 'Coming Home' to Japan about the Coming Home programme that my Steve/Alisar put in place for a global blue-chip retail company.
The programme was conceived to tackle the issue of falling revenue and losing customers at the end of their warranty period, which is common problem with many retail companies. If the product you've purchased is working fine after a few years, why do you need to engage with the company again?
'Coming Home' has been in place for 18 months and Hiroki-San and Ushio-San (featured in the July 2016 woofpost and pictured below) have worked miracles with the programme.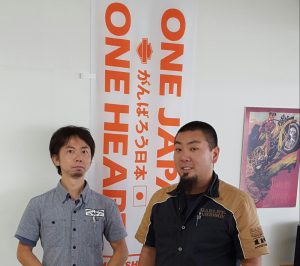 Since the programme was launched the company has seen an increase of 13% of 3-year-old plus customers return to the workshop. Labour revenue has risen by 3 million yen and sales for parts have increased by 7.3million yen. That's an amazing result.
These results are summarised in the graphic at the top of this post.
The work that My Steve has done with the company since summer 2015 demonstrates that Alisar's methods really do work. This results are above what anyone expected, and it shows what Alisar is capable of.
The programme followed Alisar's tried and trusted methods, using our Tools of the Trade, particularly the exploratory visits we do to see a business through the eyes of their customers.
Once we've carried out a few visits we construct a solid plan, and carry out regular follow ups, the costs are virtually zero to implement the plan, but as you can see great rewards for our clients.
I hope they would give us Five Tail Wags for 'Coming Home'!