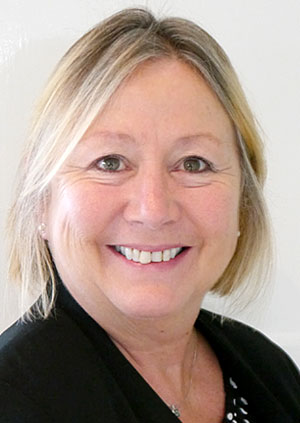 People watching has got to be my favourite pastime. People are endlessly fascinating, although sometimes, as with some of the companies we've dealt with, they find it difficult to see a true picture of themselves.
I enjoy spending time watching people discover the incredible strengths and skills they already possess and helping them develop ones they would like to have in greater depth.
From event organisation to business coaching
Most of my working life I've provided some form of support and customer service, whether in administration, training or event management. I just think making everyone's life as easy as possible and ensuring it's easy to do business with people has got to be a win-win.
Having worked overseas for a number of years I came back to the UK corporate world into the busy, stimulating and fast-moving world of car rental, managing a number of different teams to hit sales targets whilst providing high level customer service.
Moving on, I joined a prestigious car manufacturer and distributor as Event Manager and spent a happy 10 years organising all sorts of events, from motor shows to ride-and-drives, from international conferences to incentive travel rewards. Not only was this great fun, but so satisfying to take a brief, make it happen and see happy people at the end.
Since starting my own business 10 years ago, my focus has moved from events to the even more satisfying world of business coaching and advice.
Different approaches
Working with my colleague Steve, we take slightly different approaches. Steve is more solution-focused and very creative with different ideas. I encourage people to come up with their own solutions – which most of the time they already know, but sometimes need to be given permission to take time out and concentrate.
So, what are my key strengths?
The ability to listen and give people space
Supporting people to become more self-aware (the starting point for any development)
A practical, down-to-earth approach that makes things happen
Having a bit of a laugh along the way – there are very few situations that a bit of humour doesn't help along!
"With an exceptional eye for detail, an holistic approach to any programme, total focus and considerable stamina, Ann has the ability to get the best from a team to achieve the required result."
Qualifications
Coach and NLP practitioner